Welcome to Gerbil
This software consists of a new, interactive visualization methods for multispectral and hyperspectral image data, and a toolbox of common and novel algorithms, e.g. for segmentation. See the About page and Documentation for details. A poster about gerbil.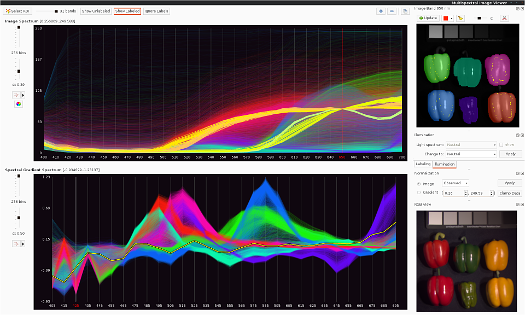 Project News, May 07, 2014
Gerbil is a mentoring organization for ESA Summer of Code in Space!
Once again (third year in a row!) we are mentoring students to work on exciting projects in a research-driven environment. Please have a look at our project ideas page and get in touch with us about your application!
New version available for download!
In version 1.0b we incorporate many new features as well as vast speed improvements and better usability! See the feature overview.
Feel free to download the software or browse the source code repository! Get in contact with us and let us know how Gerbil works for you!